Looking to turbocharge your website's lead generation? Well, you're in the right place! In this article, we'll explore the top WordPress lead-generation plugins that can supercharge your efforts. These plugins are like secret weapons for capturing more leads, growing your email list, and ultimately taking your online presence to the next level.
What Exactly Are WordPress Lead Generation Plugins?
Let's start with the basics. WordPress lead generation plugins are tools that seamlessly integrate with your WordPress website to help you capture valuable information from your visitors. They're like digital detectives, gathering crucial contact details from your audience so that you can nurture these leads and turn them into paying customers.
Why are these plugins so essential, you ask?
Well, here's the scoop:
Email List Growth: An email list is like your secret sauce for reaching your audience. Lead generation plugins help you collect email addresses and other contact info from your website visitors.
Higher Conversions: Imagine having forms and pop-ups that turn casual visitors into active leads. These plugins can significantly boost your conversion rates.
Tailored Marketing: Armed with lead data, you can customize your marketing efforts for specific audience segments, making your campaigns super effective.
Sales Boost: More leads often translate to more sales. By capturing leads on your website, you have a direct line to potential customers.
Now, let's dive into the incredible world of WordPress lead-generation plugins.
1. OptinMonster: The Conversion Powerhouse
OptinMonster is like the superhero of lead generation plugins. It's jam-packed with features that help you create stunning opt-in forms, pop-ups, and more. With an easy drag-and-drop builder, robust targeting options, and A/B testing, it's a conversion optimizer's dream come true.
Key Features of OptinMonster:
Exit-Intent Magic: Show pop-ups just as visitors are about to leave your site.
A/B Testing: Experiment with different designs and messages to find what works best.
Seamless Integrations: Connect with popular email marketing services like Mailchimp, Constant Contact, and more.
Data-Driven Insights: Keep track of your campaign's performance and make smart decisions.
Pricing: OptinMonster offers various pricing plans, starting at just $14 per month.
Also Read: Best OptinMonster Alternatives to Consider
2. Thrive Leads: Your Conversion Swiss Army Knife
Thrive Leads is another heavy hitter in the world of WordPress lead generation. It's known for its user-friendly interface and feature-rich design. Whether it's pop-ups, slide-ins, or content upgrades, Thrive Leads has you covered.
Key Features of Thrive Leads:
Drag-and-Drop Simplicity: Build and tweak forms without breaking a sweat.
Advanced Targeting: Show specific forms based on user behavior and preferences.
Data-Driven Decisions: A/B testing and detailed reporting help you optimize your strategy.
Integration Galore: Hook up with major email marketing services like AWeber, GetResponse, and more.
Pricing: Thrive Leads is part of the Thrive Suite membership, which costs just $19 per month.
3. Elementor: The Page Builder with a Lead Gen Twist
Elementor is famous for being a top-notch page builder, but it's got a secret lead generation weapon. Its form builder widget is versatile and integrates seamlessly with email marketing services.
Key Features of Elementor:
Visual Form Builder: Create and tweak forms visually without any coding skills.
Email Marketing Integration: Sync up with tools like Mailchimp and ConvertKit.
Mobile-Friendly Forms: Capture leads from all devices with responsive designs.
A/B Testing: Experiment with form designs to boost conversions.
Pricing: Elementor offers a free version with limited features, and the premium version starts at just $49 per year.
4. Convert Pro: Your Lead Magnet
Convert Pro is all about turning your website into a lead-generation machine. It offers a variety of customizable opt-in forms and pop-ups to capture leads effectively. With its drag-and-drop builder and targeting options, it's a formidable tool.
Key Features of Convert Pro:
Ready-Made Templates: Get started quickly with pre-designed templates.
A/B Testing & Analytics: Fine-tune your lead generation efforts with real data.
Email Marketing Integration: Connect with popular platforms like HubSpot, ActiveCampaign, and more.
Exit-Intent Magic: Prevent visitors from leaving without taking action.
Pricing: Convert Pro offers pricing plans starting at $99 per year.
5. Bloom: The Elegant Lead Collector
Bloom, brought to you by Elegant Themes (the creators of the popular Divi theme), is a lead generation plugin that seamlessly integrates with WordPress. It offers various opt-in form types, including pop-ups, fly-ins, and inline forms.
Key Features of Bloom:
Easy Customization: Build and tweak forms effortlessly with customization options.
Stunning Templates: Choose from a variety of pre-designed templates.
Email Marketing Integration: Sync up with platforms like Mailchimp and AWeber.
Display Triggers: Use timed delays and exit-intent triggers to capture your audience's attention.
Pricing: Bloom is available as part of the Elegant Themes membership, which costs $89 per year.
6. WPForms: The All-in-One Form Builder
WPForms is a versatile WordPress form builder plugin that can also serve as a lead generation tool. While it's not exclusively designed for lead gen, its flexibility and integrations make it a valuable asset for capturing leads through your website forms.
Key Features of WPForms:
Drag-and-Drop Builder: Create and customize forms visually with ease.
Email Marketing Integration: Connect seamlessly with platforms like Mailchimp, Constant Contact, and more.
Conditional Logic: Show/hide fields based on user responses for a personalized experience.
User-Friendly Interface: Perfect for beginners with its intuitive design.
Pricing: WPForms offers a free version with limited features, while premium plans start at $39.50 per year.
Frequently Asked Questions (FAQs) on Best WordPress Plugins for Lead Generation
Q1: What's the Best Lead Generation Plugin for WordPress?
A1: The best lead generation plugin for WordPress depends on your specific needs and preferences. Some top options include OptinMonster, Thrive Leads, Elementor, Convert Pro, Bloom, and WPForms.
Q2: Are There Any Free Lead Generation Plugins for WordPress?
A2: Yes, there are free lead generation plugins available, such as the free version of WPForms and some limited free features offered by OptinMonster and Elementor. However, premium versions often provide more advanced features.
Q3: Do I Need Coding Skills to Use These Lead Generation Plugins?
A3: No coding skills required! These lead generation plugins come with user-friendly drag-and-drop builders and pre-designed templates, making it easy for beginners to create and customize lead capture forms.
Q4: Can I Integrate These Plugins with My Email Marketing Platform?
A4: Absolutely! Most of these lead generation plugins offer seamless integration with popular email marketing platforms like Mailchimp, AWeber, Constant Contact, and more. This streamlines the process of adding captured leads to your email lists.
Conclusion
In the vast landscape of online marketing, lead generation reigns supreme. The more high-quality leads you capture, the better your chances of converting them into loyal customers. With WordPress lead generation plugins in your arsenal, you're armed and ready to take your business to new heights.
Whether you go with OptinMonster for its robust features, Thrive Leads for its user-friendly design, Elementor for its visual appeal, Convert Pro for its targeting options, Bloom for its elegant templates, or WPForms for its simplicity, you're on the path to lead generation success.
Don't wait—pick the WordPress lead generation plugin that suits your needs and watch your leads soar. Your business's success story is just a click away!
Also Read:
Best E-commerce WordPress Plugins
Best Security WordPress Plugins
Best Newsletter WordPress Plugins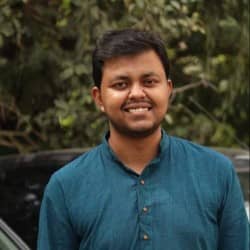 Latest posts by Sufyan Shaikh
(see all)