Black Friday – it's one of the biggest retail events of the year. With major discounts across thousands of stores, it's every bargain shopper's dream. For those looking to build a website or boost their online presence, Black Friday is the perfect time to score web hosting and other services at unbeatable prices.
Hostinger, one of the leading web hosting providers, is famous for offering massive discounts during their Black Friday and Cyber Monday sales. Last year, we saw crazy offers like 90% off shared hosting plans, domain names for just $0.99, and up to 80% off WordPress hosting.
Be sure to read more this article on Hostinger Black Friday Deals 2023
With Black Friday 2023 just around the corner, online businesses and individuals planning their ideal website should get ready to take advantage of Hostinger's amazing deals. Read on as we dive into Hostinger's expected Black Friday 2023 discounts when the sale will start, tips to find the best deals, and more.
The exclusive Black Friday deal is for our most popular Premium Plan – $2.49
+ Extra Months free + Free Domain (when buying 48 months
subscription).
Hostinger Website Builder is included in the Black Friday offer of Premium
Hosting plan.
Additional Black Friday deals: VPS KVM2 plan (12+ months) – $6.99/mo;
Hostinger Business plan (4 years) – $3.49/mo.
Overview of Hostinger's Services
For those not familiar with Hostinger, it is a global web hosting company that caters to over 30 million users worldwide. Founded in 2004, Hostinger provides a diverse range of hosting solutions including:
– Shared Web Hosting – Entry-level plans ideal for personal websites and new businesses. Support for WordPress and WooCommerce.
– Cloud Hosting – Flexible, auto-scalable hosting based on cloud infrastructure. Great for growing sites.
– VPS Hosting – Managed virtual private servers packed with resources for ultimate speed and security.
– Dedicated Servers – For those managing high-traffic sites. Get full control over the server.
– Website Builder – User-friendly drag-and-drop website builder with 100+ designer-made templates.
– Domain Names – Ability to register or transfer .com, .net, .org domains at the cheapest rates.
With award-winning support, uptimes of 99.9%, and a wide array of hosting options, Hostinger is regarded as one of the top choices for hosting WordPress sites, online stores, portfolios, and more.
What Hostinger Black Friday Deals to Expect for 2023
Based on Hostinger's previous Black Friday offerings, we can expect similar savings in 2023 across their web hosting services and related products.

Shared hosting will see the biggest price drops, with up to 90% off plans. Some examples of expected Hostinger shared hosting deals:
Single shared hosting is just $0.99/month (usually $8.99/month)
Premium shared hosting for $1.39/month (regular $15.95)
Business-grade shared hosting for $2.69/month (regular $29.95)
For context, Hostinger provided its Single shared hosting plan for just $0.99/month during Black Friday 2022 – an unbeatable deal. So we expect similarly rock-bottom pricing in 2023.
Check out Hostinger Black Friday Deal Now!
WordPress Hosting Offers
Hostinger's optimized WordPress hosting plans will also be available at almost 90% off. Discounts like:
– Basic WordPress hosting just $0.99/month
– Premium WordPress plan for $2.49/month (regular $24.95/month)
Plus, they will likely throw in free domain registration, SSL certificates, and other perks with these WordPress hosting deals.
VPS Hosting Savings
For those looking for more resources and power, Hostinger's VPS hosting plans will be up to 80% off for Black Friday:
– Entry-level VPS just $3.99/month (was $19.95)
– High-performance VPS for $10.99/month (regular $59.95)
Managed WordPress plans will be 60% off or more, which means major savings.
Check out Hostinger Black Friday Deal Now!
Domain Name Deals
Hostinger allows registering domain names like .com, .org, .net for some of the lowest prices online. Expect domains starting at just $0.99 for the first year during Black Friday, compared to the usual $12.99/year.
Other domain extensions will likely be 90% off as well. So you could register a .store domain for just $1/year or a .site domain for $0.99/year.
Check out Hostinger Black Friday Deal Now!
Additional Hostinger Black Friday Perks
Along with the discounted core hosting plans, Hostinger also provides these added perks during Black Friday:
– Free site migration assistance
– 2 months free with yearly shared hosting plans
– Extended risk-free guarantee periods
– Bundled deals like free SSL, SEO tools, marketing offers
– Special gifts and giveaways for early buyers
So you get more than just discounted hosting with Hostinger's Black Friday deals.
When Will The Hostinger Black Friday 2023 Deals Start?
Hostinger Black Friday Deals Sale 2023 is live from 23rd November 2023
Some limited-time doorbuster deals will sell out quickly, so serious buyers should be ready to take action as soon as the sale starts. Signing up for Hostinger's newsletter and following their social media channels is the best way to stay updated.
Check out Hostinger Black Friday Deal Now!
How to Find the Best Hostinger Black Friday Deals
Here are some insider tips to help you find and maximize Hostinger's upcoming Black Friday deals for 2023:
Preview the Deals in Advance
Hostinger will likely give a sneak peek of its Black Friday promotion prior to the sale. Check their blogs and social media feeds during mid-November for any clues or announcements. You can get an idea of the expected discounts on hosting and prepare your wish list.
Bookmark The Black Friday Landing Page
Once the sale goes live, Hostinger will have a dedicated Black Friday deals page. Be sure to bookmark this page as soon as it launches on November 20th. It will contain all the key deals in one place for easy browsing.
Sign Up for Newsletter Alerts
Provide your email address on Hostinger's website to receive alerts for their Black Friday sale. You'll get email reminders when the promos launch along with exclusive subscriber-only coupons.
Follow Hostinger on Social Media
Keep an eye on Hostinger's Facebook and Twitter accounts, as they often announce short-lived deals there. Social media is also how Hostinger informs about any sold-out offers or new discounts added during the sale week.
Compare Discounted Plans Thoroughly
Hostinger will be dropping prices across their shared hosting, VPS hosting, WordPress hosting, and dedicated server hosting plans. You should compare the discounted prices and features closely to find the best deal for your needs.
For instance, the Premium shared hosting plan may be a better value than the Single plan even at 90% off. So crunch the numbers.
Look for Bundles and Freebies
Along with flat discounts, Hostinger also provides bundled deals, free domains, extended money-back guarantees, and other perks during the Black Friday season. Factor these in when choosing a hosting package.
Act Fast on Limited-Time Offers
Hostinger unveils new deals each day during its Black Friday sale week. Some offers like the $0.99 shared hosting are only available for 24-48 hours. So you need to act quickly if you see a deal that matches your requirements.
Set Budget-Friendly Spending Limits
It's easy to overspend during such massive sales. Set a budget in advance, stick to discounted essentials, and avoid impulse buys to keep costs under control. Hostinger's low-tier shared and WordPress hosting plans already provide immense value during Black Friday.
There you have it – an overview of Hostinger's upcoming Black Friday sale, expected deals, and tips to grab the best bargains for your website. The sale kicks off around November 20th, so get ready to cash in on big savings. Just don't wait too long on the limited-time offers before stock runs out!
Conclusion on Hostinger Black Friday Deals 2023
Black Friday 2023 will be the perfect opportunity to save big on professional web hosting services from Hostinger. Their diverse hosting solutions like shared hosting, WordPress hosting, VPS and dedicated servers will be available at whopping discounts of 80-90% off.
Be sure to bookmark Hostinger's Black Friday page, subscribe to their newsletter, and set a budget. This will allow you to conveniently find and compare the discounted plans when the sale launches around November 20th. Act fast to grab the limited-time offers before stock runs out!
With strategic planning, you can kickstart 2023 with Hostinger's premium web hosting services at a fraction of the regular costs. Just don't miss out on the biggest hosting deals of the year.
Check out Hostinger Black Friday Deal Now!
Also, Check Other Black Friday Deals:
GreenGeeks Black Friday Deals
Bluehost Black Friday Deals
Best Black Friday Web Hosting Deals
A2 Hosting Black Friday Deals
HostGator Black Friday Deals
FastComet Black Friday Deals
HostPapa Black Friday Deals
NameCheap Black Friday Deals
Cloudways Black Friday Deals
WPX Hosting Black Friday Deals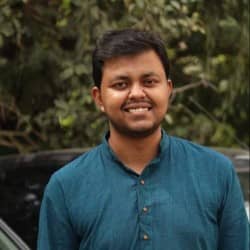 Latest posts by Sufyan Shaikh
(see all)