Looking for information on how to make money online during Coronavirus lockdown
You must be searching on the internet how can I do so but not getting proper information
So.
In this post I will share with you how to earn money online during Lockdown period
World has been facing this pandemic of Coronavirus since many months since its outbreak in China
As an individual who earns money for his family has suffered a lot.
Many people lost their jobs in this global pandemic and are going through worse in their life.
But do you know you can make lot of money from the ways I listed below
So let's get started.
Sell your skills on Fiverr
Do you know Fiverr is one of the most famous website where many people sell their skills to earn money online
You just need to identify in things which you are good and then you can sell services and earn huge amount of money
Fiverr services are called Gigs. You can sell gigs of Content writing, Proofreading, Website development and much more.
You can sell your gigs from as low as $5 to $30 and beyond.
Sounds Interesting you can check out more on Fiverr website.
Be a Virtual Assistant
A person who works virtually/remotely to help some business with their needs.
It is just like your personal assistant who will do tasks for you in return for money.
You just need to find out proper businesses and help them in their tasks
There are many websites like Fiverr, Upwork, Freelancer who offers people to work as Virtual Assistants.
Provide Article Writing Service
Content is king.
You must have heard from a lot of people who are into online business saying this phrase.
Without content it is very difficult to survive in online World
Many people discuss in online communities like how to earn money online in lockdown time
Providing Content writing services such as blog writing service, SEO copywriting service etc are one of the best ways to make money online during quarantine
You can find a lot of websites which can help you find clients for your content writing business.
Even many people on Facebook groups selling their Content writing service.
Why not use this skill to earn money online during this coronavirus lockdown period
Create Youtube Videos
Youtube is the second largest search engine after Google.
It is said that people nowadays are consuming a lot of videos to learn things which they want to.
Starting a Youtube channel is free and it does not take much time.
If you are good at something why not start a Youtube channel and showcase your knowledge in front of millions of people on the web.
Once you get enough followers and you see people are liking your content, you can make money out of it.
Affiliate marketing and Adsense are top ways in which you can earn money online from Youtube.
More on Affiliate marketing later in this post.
Some people even sell their own products like online courses, physical products and much more.
Starting a Youtube channel and making money from Youtube is another method on how to make money online during quarantine period and even in non-lockdown period
Affiliate Marketing
In simple terms it means you promote products of a business and in return you can get commission once the person who purchased that product from that affiliate link.
It is one the best business models to earn money online.
Millions of people around the world are making a huge amount of living from Affiliate marketing.
Also Read: Best Web Hosting Affiliate Programs to Earn Money
If you want to earn money from Affiliate marketing you can do with or without your website.
As mentioned earlier in this post you can do Affiliate marketing with Youtube channel
Another way is to create a WordPress blog and start earning money from tons of Affiliate marketing affiliates available online.
Also Read: How to Start a WordPress Blog on Bluehost within 10 minutes
Online Paid Surveys
Answering questions to surveys made available to people via some websites is one of the best ways to earn money online during the Quarantine lockdown period.
You have to answer simple questions in return companies will pay you money once you have successfully completed the survey.
There are many paid survey websites online which can help you get started.
Some of them are Swagbucks, Neobux and many more.
Start an Ecommerce Website
Are you a business owner who sells his products/services offline?
Then why not to use the opportunity sell your products or services online during Coronavirus Lockdown period
You can start your e-commerce website easily using WordPress using WooCommerce
Another way to start your own online e-commerce website/store is by using Shopify.
Invest in Stock Markets
Most people are already making money from the Stock markets before the Coronavirus lockdown period.
So why not use this lockdown period and start making money online in Share markets.
Write E-books
Write ebooks of things in which you are good at.
You can even sell them for FREE or charge a few bucks from your audience on your WordPress blogs.
People nowadays are making huge amounts of money writing e-books for their services.
Online Tutoring
Are you good at teaching something?
Why not start online tutoring to your own students or people who want to learn from you.
You can even take help of YouTube and do online tutoring
Also you can use websites where you can host webinars of 50+ people and share your knowledge.
Lot of people are asking me how to make money online during coronavirus lockdown
I must say online tutoring is the way to go..
Narrate Audiobooks
It is another perfect way on how to make money online during lockdown.
You can narrate audiobooks and earn money out of it if you're stuck at home during quarantine.
Selling Stock Photos
Are you good at photography? Why not start selling good photos and online platforms and make money out of it.
You can sell your stock photos online at various websites like Shutterstock,Pexels, Pixabay and Unsplash.
Start your own podcast
Podcasting is a new trend among people nowadays to share their knowledge to their audience.
You can start your own podcast and start making a living out of it.
Sell Softwares
Are you a software person who creates useful software?
Many software professionals are making money online by providing software's to various businesses and making huge amounts of money.
Sponsored Posts
If you are good at writing, why not to make money from it.
You can sell sponsored posts to popular brands in your niche and make lots of money.
One main thing to remember is to find  a good platform or business which you can sell your sponsored posts to.
Sell Old Stuff Online
Do you have old stuff at your home/office ?
You can sell them online to needy people who are looking to buy those stuff from you.
Either provide them FREE of cost or charge some money.
You can take help of various Facebook Groups and Pages who are NGO and can help you sell your stuff online.
Conclusion
I tried to list out some of the working ways on how to earn money online during lockdown. If I have missed something let me know in the comments below
Also let me know which method is working for you to earn money online during coronavirus lockdown
If this post helped you show some love and share it on social media.
Also Read:
How to Make Money Online without Investment
How to Earn Money On Pinterest for Beginners
How to Make Money On Pinterest without a Blog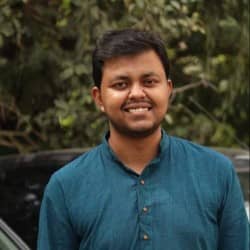 Latest posts by Sufyan Shaikh
(see all)