Looking for post on how to start a mom blog and make money?
These days the trend of the online platform has increased to such an extent that people are now looking for different ways to earn money using this platform by working at home.
The good news is even moms can do the same and earn money.
If writing is your passion, but you have a baby to take care of, then definitely you must try out blogging by following tips on how to start a mom blog and make money.
It is one of the best ways to earn money while working from any location and have ample time for family as well.
But when it comes to blogging, initially, there might be some challenges that you may come across.
After all, creating a successful mom blog is not so easy.
It is important to make sure that the right set of audiences is targeted to increase the number of viewers.
Making money through a blogging platform is certainly going to be worth it, but it needs effort and time.
How to Start a Mom Blog in 2023 and Make Money (Step by Step Guide for Beginners)
1. Choosing your niche
Every writer has got a writing style.
You probably must be having your interest in writing on the same topic as well.
You need to understand that there would be a struggle initially, but if you plan to start with a blog, it will be easy to make the decision.
It is always important to decide on what needs to be written on the blog.
While choosing the niche and the topic, it is important to consider the target audience because that will boost your income and traffic growth.
This way, it will help you know how to set up a mom blog and make money.
There are so many different topics and niches to work on.
If we focus on a lifestyle blog the travel, career, beauty, and DIY are some of the finest ones to choose.
Always keep in mind that people would know you only if you write a unique type of blog.
The only reason to be careful about choosing the right niche is that it would help to boost your blog while there will be more followers too.
You also need to understand if the niche that you are choosing is challenging for you.
You can go on Pinterest and see different blogs options that speak on the same topic to find that out.
You can also check on Facebook and visit some of the groups that are part of the same topic discussion on which you are planning to write.
Also Read: How to Make Money on Pinterest 
2. Choose a Blog Name
It is now time to be creative, and for this, you need to choose the right name for the blog.
This is not something that you should be taken lightly
Because at the end name of your blog would be the first thing that people would notice when they are online on your blogging platform.
It is important to make a good impression and for this, choose the name that is not just unique but can also grab the reader's attention.
It must help people to know what the blog is all about.
Try to focus on choosing the blog's name that would represent the blog much better.
3. Selecting a blogging platform
Once the niche and the topic are decided, you focus on the right blogging platform.
WordPress.org is, of course, one of the common blogging platforms, but there are some other options, too, such as Squarespace.
If we focus on the WordPress.org blog, well, it requires hosting, and for this, nothing can work better than a GreenGeeks.
Whether it is the Beyonce site or the New Yorker, most of them are WordPress sites, which is basically the main reason you must know how to create a mom blog and earn money.
You have different choices for customizing the site using the plugins, while there are so many themes to choose from.
This way, the blog will not be the best as you have imagined.
There are also many ways by which your WordPress blog can get better support.
Talking of which the forums of WordPress and blog posts or YouTube videos can be helpful.
It can help with the site and theme and thus increase the traffic too.
Note – If your budget is low you can start a blog with Hostinger.
Click here to buy hosting from Hostinger now
4. Setting up a WordPress blog
As said earlier, it is now possible to use WordPress.org, to begin with, the mom blog without any charge.
However, there are few things for which you need to pay, such as:
Webhosting where all the important files will be stored and help to make the blog live
The domain's name is the website address that users would type to come to your blog site.
In such a scenario, it is always better to opt for GreenGeeks since it offers the best web hosting service and has also been advised by WordPress itself.
Besides, it is one reliable yet cost-friendly option which can also give you a 1-click WordPress installation.
5. Customizing blog design
Blog design should be customized in such a way that people should not find it difficult to read the blog.
The blog should not just look nice but must be ways to navigate and have unique styling.
While creating the blog, then WordPress.org is the best option to choose since you can access great WordPress themes.
Besides, you will have premium and free service with some additional features a well.
The WordPress blog theme would also offer your blog of mom a much professional look in few minorities.
This can represent the niche in a much better way.
It is always better to choose a simple yet clean design that would help you focus on the amazing content.
6. Installing essential WordPress plugins
Once the whole installation of the WordPress theme for the blog is done, it is time to focus on the WordPress plugin.
A plugin is advised because you had some additional features for the site, which would make your blog quite powerful.
This way, it would help in better performance as well.
There are more than 50000 different plugins of WordPress that are available free of cost, and some are available with a premium version for which you will have to pay.
Given below is the list of some important plugins of the WordPress that you must have:
All in one SEO for optimizing the blogs so that they can rank on the top on search engines.
It would ensure your target audience can discover your blog online, and thus your traffic would grow too.
This is one of the crucial factors to know about starting a mommy blog and making money.
Google Analytics is another important part that you need to use.
It can help in overall configuration and thus make it easy for you to monitor the traffic.
You need to discover, however, the blog posts that can perform the best.
While you keep track of such stats, it would help you get better traffic for the blog, and thus you can give the audience more content they want to see.
WPForms is another crucial plugin that can help in creating the contact forms for the WordPress site.
To have a contact form is crucial since it allows the readers to stay connected with you, which is needed for the engagement.
It is available for free with WPForms. There is also a premium plan that can be purchased for such forms as surveys and thus get additional features.
7. Creating blog posts
Once the WordPress and its respective plugin are all set, the next step that you need to focus on is to create the mom blog.
By this, it means you must start making the posts because as people would start arriving at the site, you don't want them to leave without an interesting blog.
Now again, you may wonder what the blog should be; in that case, you first must have chosen the blog niche from which you can list down the topics that can be written.
If your mom blog has the niche of personal finance and budgeting, then you can think of topics like starting the remote business for mom, some coupon-winning tips for the starts, or how a family budget is created, to name some.
8. Promoting your blog
Once the post is ready, it is time to get your audience to reach this post.
They need to know about its existence, and hence you must focus more on the blog promotion.
The better if you promote the blog, the more will be chances for the readers to come.
You don't have to spend ample money on the ads for the promotion when you can get the promotion done in many ways. Sone of the best ways are:
To be a part of the groups and forums
There are many online forums and groups option here the mom would ask questions or even chat and share tips.
Share the Posts on Social Media
Social media is the best and the most effective platform where the attention of the readers can be attracted.
Almost every person is on social media nowadays, and hence, choosing this part would only benefit to promotion of the blog post.
9. How to make money from a mom blog
This is something you would be doing for the first time, but there is nothing to worry about.
You must write the posts and then publish them on the site, but while monitoring, you must take some additional steps such as:
It is the best way to promote and earn money through your blog.
You can promote the other business product on the blog ad; whenever someone clicks on the link affiliated and purchases the product, you will get the commission.
Also Read: Affiliate Marketing Mistakes to Avoid
Accept Sponsored Blog Posts
This is another option by which money can be earned by simply promoting the products on the blog, which is with the sponsored post of the blog.
This type of post will be when the company would pay for writing about the product or the service on the blog.
Advertise with Google AdSense
You can also display ads on your blog with Google AdSense to make money.
Start by creating a Google AdSense account for free.
Then, Google will display ads on your website that are targeted to your audience and your content
Also Read: Google Adsense Mistakes to Avoid
10. Building an email list
This is the last step that you need to initiate when it comes to knowing how to make money with a mom blog.
Creating an email list is important.
You can ask the mom bloggers what they wish they had known from the beginning; the answer would be the same: to have a strong email list.
There are ample advantages to having the email marketing used for the successful mom blog, such as:
You ensure the latest blog post alerts is delivered to the readers, and thus engagement is increased
To create a meaningful relationship using the regular communication
To ensure the money is promoted to the affiliate link or the own product such as an e-book
To have a loyal base of the fan and this grow the blog
A fine Tip to build an email list:
For this option like Optinmonster can be useful.
It can help you create lovely forms which would be easy to fill up as well.
This way, more website visitors will be encouraged to subscribe to the emails.
Conclusion: How to Start a Mom Blog and Earn Money
To start blogging will not be difficult for you if you create a good base first.
Right from deciding a niche to coming up with a good topic, you must be particular about every post.
After all, you are taking this as a professional career, and to earn additional income, consistency is important.
The hard work and time given to it shall soon pay off, and you can be a successful mom blogger.
Further, if the consistency is well maintained, you have a high chance of turning your business into a full-time one and thus earn additional income by simply sitting at home.
But you must give yourself some time because eventually, many competitors already have set their target audience.
Also Read:
How to Start a Food Blog and Make Money
How to Start a Travel Blog and Make Money
How to Start a Tech Blog and Make Money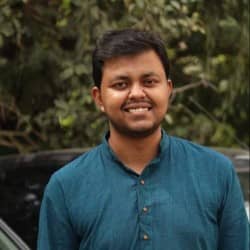 Latest posts by Sufyan Shaikh
(see all)