Are you looking for KWFinder Review?
If yes then you are on the right post.
In this post I will be sharing my review about this awesome keyword research tool which I had tried out recently.
Before I start with my KWFinder review I request you to read it till the end so that all your queries get answered.
So let's get started
KWFinder Review
KWFinder Review
About KWFinder
This tool is a product of Mangools. They are a team of 4 online guys and two ladies who love what they do.
From ideas, design, development and towards marketing and customer support. They say its all about passion.
Besides working very hard every single day they have lot of fun together.
Now..
Lets get to main features offered by these guys in KWFinder tool.
KWFinder Features
You can type in your main seed keyword into search bar and hit "Find keywords" which will then explore upto 700 new keyword ideas.
All search volumes displayed inside KWFinder are exact volumes.
Moreover they clean close variant keywords which will help to provide more relevant data unlike Google Keyword Planner.
Use Long tail keywords with low difficulty.
You need to select an ideal combination of search volume along with the keyword difficulty
This is your first main step in keyword research.
Every SEO tool has a function to tell how much difficult a keyword is to rank for.
KWFinder too has this function inbuilt in it.
Compete with websites in Google SERPs
Analysing Google results are extremely important so that you can check whether outranking your competitors is possible or not.
You can inspect SERPs for your chosen keywords easily.
You will be able to find immediate SERP results having SEO metrics in KWFinder once you click on the left table.
You can even expand analysis in one click using SERPChecker integration.
Find even more related keywords which you can organize
Did you find the new keyword which you want to rank for?
You can click on the arrow and open it in the new multi-tabbed keyword research.
After you are done you can easily export the keyword into a .csv file or add them to your list.
2. Organize Keywords with a Keywords List.
How you can organize keywords?
If you plan a keyword strategy without a list of keywords packed with metrics would be a big mess.
The keyword list in KWFinder helps you organize your research in an extremely productive manner.
You can select your keywords and add them to your keywords list.
Creating a list of keywords leads to effective keyword management
Creating a list of keywords will help you stay organized. KWFinder will help you store your important keywords into the list which you can access at any time.
Edit your keywords list anytime
You can edit your keywords list anytime and update it with new keywords as you like.
3. Google Suggest Keyword Source
Google suggest more keyword ideas
You can KWFinder to use Google suggestions which can help you generate a lot of hidden keywords and rank for them.
The result is a combination of popularity, search history, language, region and many more.
The Autocomplete feature
KWFinder does an awesome job in appending different letters to seed keywords which thereafter generates thousands of keywords in a matter of seconds.
You can check this option if you want to take benefit of Google Search to autocomplete.
The Questions feature
In this scenario, KWFinder prepends the main keyword with questions words like (what, why, when, how etc) in Google keyword suggestion
You can find a bunch of keywords using this hefty little technique.
With the Google keyword suggestion integration, KWFinder provides hundreds of unexplored search terms.
4. Import keywords in bulk
With this feature, you can import your list of keywords you have already selected.
Once done you can get the metrics of selected keywords.
Pretty cool isn't it?
5. Filter keywords which are not profitable
KWFinder gives us the option to filter keywords which aren't profitable in our SEO strategy.
In just one click this tool will eliminate low-traffic keywords by setting the search parameter
KWFinder will automatically filter keywords in which you aren't interested.
This filter can be turned on and off as per your own choice
6. Localized results for local keywords
KWFinder comes packed with thousands of locations in which your keyword research can be used.
Start typing the keyword and choose a variety of locations to choose from the tool.
Use this tool as a local keyword research tool to find untapped keywords that people search in your market.
7. The most accurate keyword difficulty
Keyword difficulty is an extremely important metric which you can never neglect.
KWFinder calculates the difficulty of keywords in real time so that you don't have to spend time bashing your head whether this keyword can be ranked or not.
You can later use these lookups to improve your rankings.
The keyword difficulty score of KWFinder is the most accurate in the market.
This score is calculated based on SEO rank taken into account with the link profile and MOZ metrics.
8. Search volume and Keyword metrics
What if I tell you you can get all the required data about keywords in just one search or lookup.
In KWFinder you can get data about Search trends, Search Volume, CPC and PPC.
KWFinder is indeed an alternative to Keyword Planner
9. SERP Analysis and SEO Metrics
With KWFinder you can get immediate SERP analysis for that specific keyword including its keyword difficulty.
SERP Analysis is extremely important for keyword research so that you can come to know who are your competitors and if you can compete with them or not.
To move further you can expand your keyword research using SERPChecker which will help you analyse your competitors using 49+ SEO and social metrics in own way.
KWFinder Plans and Pricing
Mangools is package of 4 SEO Tools in price of 1 tool.
1.Mangools Basic
Keyword research – Kwfinder
KW Lookups per 24 hours – 100
Keyword suggestions per search – 200
SERP Lookups per 24 hours – 100
Tracked keywords – 200
Tracked domains – Unlimited
Rank updates – daily
Backlink rows per 24 hours – 2000
Simultaneous logins – 1
Price – $29.90/mo
2.Mangools Premium
Keyword research – Kwfinder
KW Lookups per 24 hours – 500
Keyword suggestions per search – 700
SERP Lookups per 24 hours – 500
Tracked keywords – 700
Tracked domains – Unlimited
Rank updates – daily
Backlink rows per 24 hours – 7000
Simultaneous logins – 3
Price – $39.90/mo
3. Mangools Agency
Keyword research – Kwfinder
KW Lookups per 24 hours – 1200
Keyword suggestions per search – 700
SERP Lookups per 24 hours – 1200
Tracked keywords – 1500
Tracked domains – Unlimited
Rank updates – daily
Backlink rows per 24 hours – 15000
Simultaneous logins – 10
Price – $79.90/mo
KWFinder Pros
The User Interface is very clean and user-friendly.
This tool gives you 3 different ways to do keyword research which is really awesome
You will get the data like search trends along with search volume very easily
The KD (keyword difficulty score) is easy to understand
The tool is very affordable as compared to other tools in the market.
KWFinder Cons
Do you want to buy this awesome click the button below.
Click Here to buy KWFinder Now
I hope you liked my "KWFinder Review" useful. If you have any queries or suggestions you can use the comment box below.
Please share this on your social media so that other folks can also benefit from it.
Happy Blogging!!
Also Read: SEMrush Review: A SEM Tool To Research Competitors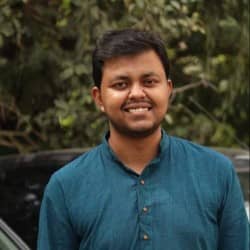 Latest posts by Sufyan Shaikh
(see all)