Building a link is not an easy job but surely it is one of the most important parts of an Off-page SEO strategy. According to Backlinko's analysis that was made a year back, it was found that there were more than 1 million Google search results and the impact of backlinks on the ranking of the search engine was quite more as compared to any other ranking factor.
With quality backlinks, the overall sales, website traffic, and your search rankings shall surely have a good impact. But so many people often make link building mistakes that could cost them not just monetarily but also affect the ranking of the search engine as well. In this post, we shall explore more on some of the common link building mistakes and ways to fix them.
List of Top 20 Link Building Mistakes & How to Fix Them
1. Purchasing Link
You need to understand the effect that whether you buy the link or sells the link, it can have a bad impact on the results of the search engine. There are so many search engine crawlers who are now picking up smartly and now with algorithms too, they can understand whether the link is a paid one or it is from other sources.
Google also has an insider system where people can report on the links that are toxic ones which directory sell. That is why it is important mistakes to avoid during link building. Because, if those links are tracked then Google may even penalize you for the same.
But if you want to improve and have better links, then it is wise to invest your money and time on not purchasing them but coming up with valuable content. You then must promote it on a large scale. If you want to pace up the results then an SEO expert can be helpful. Right after your content gets exposed to the right set of audiences you will automatically get better links.
2. No action against removing the toxic links
There was one recent update of Google Penguin which can help you understand what exactly the mistake is all about. The purpose of upgrading Penguin was to improve the search results of Google. For this, they wanted to remove those webpages that had toxic backlinks. They are unnatural and not at all relevant. This would also affect the ranking of the search engine of a site.
With penguin update, the sites with toxic links would get a penalty.  To protect yourself from such a penalty, it is better to rely on tools such as SEMrush. Such a tool focuses on analyzing the backlinks and remove the ones that are not needed. While using this tool, first aim to understand the profile of your backlink and then use the tool to remove them all.
3. Creating ONLY dofollow links
Another common link building mistake that you may not have considered is that people usually create one kind of backlink which either nofollow link or dofollow links. Creating a single backlink type could be one bad practice of SEO and google can even give you a penalty for such practice. No doubt that nofollow links don't have any value since they don't have any link juice that can be passed on.
However, when it comes to site boosting in terms of search engine optimization, especially when you have nofollow links from different domains then there is a huge impact. For this, you need to maintain the right balance between the creation of nofollow and dofollow links.
If you shall be using the guest post to create the dofollow links, you can also use the blog comments for creating the nofollow links. This way it is possible to create a blend of nofollow and dofollow links without risk of penalty at all.
4. Creating links from no-index domains
There are so many people who create links from the no page domains and even from the websites. If the page or site is not indexed on google and you try to get them from those pages then there is a high chance for your site to penalty by google.
Whether or not you are doing it knowingly and unknowingly, it is important to void such mistakes. You can play safely in such a scenario. Tools like SEMrush can help in monitoring the backlinks. Also, if you find any fishy no-indexed web pages you might want to get rid of them.
5. Using anchor text which is optimized
If you want to earn a better search ranking for which you think that stuffing keywords with anchor texts within them, then it is completely wrong. Google doesn't find this the right practice and considers the anchor text link as the strategy of black hat SEO practice for which your site can get a penalty.
To fix this problem, you can always use different blends to make the natural anchor text to Google bots.
If you get the links by creating the footer links of other sites or from the site-wide with the help of different anchor text then it was certainly an efficient start but not anymore. Now you are advised to stay away from the sidebar, footer, and sidewall links because now google can give you a penalty for this.
To improve your link building, create it in a much efficient manner and it should look natural. You can get links from those content for which you don't even have to manipulate Google and earn better SEO advantages.
7. Unnecessary link building
If you have your blog section on cloud computing, then creating a backlink on a certain portal based on a beauty niche may not be the right thing to do. Bloggers however can create links on the high-ranking site without even the need to consider the relevant niches.
For this, you need to make sure that you are creating a link and understand that the hosted blogging comes with the same niche as you have your blog. There are even some experts who believe that you shall be able to create quality links with the help of other niches but for this, you need to pay extra attention to writing the quality guest post which must be relevant to the topic.
8. Creating links faster
There is no special rule in Google on how fast you can create the links. But if you are trying to make some manipulative links then you are committing mistakes of link building. It is advised to have a high DA link instead.
This can be much better as compared to earning links from the sites with low DA. Remember for link creation, quality is important
9. Not focusing on the right Link Building
Most owners of the site believe that if they can rank the site without any active link, it can work, some even assume that if the content is fine then they don't have to worry at all.
But the fact is if you don't create the links actively then your content will not be much visible to others. That is why for a better ranking of the site, you need to first create the links.
10. Approaching the wrong site
If there are quite several of your links that are not from the site relevant to the niche then you need to focus on it carefully. Google with the help of the web of knowledge would want to align you with certain relevant sites in the industry.
Besides, the search engine would want to make sure that inbound links that are counted as sites should be legitimate. For every guest blog opportunity, you must have a focus only within your niche. If you choose directory links then find a few directories specific to your industry.
To understand the content quality that you post, there are Google algorithms that usually rate the while social circle performance of that post as well. If you have a post that gets more than 3000 links and 522 tweets and a good number of shares, then it is quite performing better.
But if you get links from the pages that have extremely less social sharing then it does not add up to SEO value, to get better links, you need to opt for good social shares as a reward by google with good social performance and earn extra advantages as well
12. Not much of mentioning of the brand within the text links
Suppose if you are writing a blog post and mention the brand Pental which could be the name of the brand and then link the text to the home page. On the other hand, while writing the home page copy for Pental and mentioning that terms you will not link it, then it is a mess.
As per Panda updates, Google uses such anchors texts types to understand the link building quality. If such links are not present it shows that you are not a part of the algorithm. You should get outside the site and build the link with the name of your brand in that same link.
13. Linking from a site that has thousands of outgoing links
If a blogger has been posting a good article then he deserves an appreciation in the comments section. But that does not mean that such a section must be filled with ample comments with the link of their site.
If you come across such a page then you may want to ignore it. You should only comment on the blogs that come with guidelines associated with the comment that you have posted.
14. Only going with one practice of link building and being More Reciprocal
If you get stuck with only one link building type then you may not get enough results within the stipulated period.  That is why, you need to create every link such as commenting on other blogs, high popularity of the sites, guest blogging and even sharing it on the social media platform.
Link exchange is said to be the easy way to gather and even create better links. However, for Google, it is that strategies that are not appreciable.
To be not a victim of it, make sure you are not a part of excessive reciprocal linking that you may get from others. Even if you are doing so, do it with those who have better links and are related to the blogs of your niche.
15. Excess exact anchor text links
For SEO's it is quite natural to be obsessed with matching the keywords in the text anchors. But the fact is by doing this, you are increasing the risk of penalty. According to Panda 3.4 update, it was found that excess exact anchor text links are one unnatural link-building signal.
As a part of standard practice, you need to look for a 50% match. That is why do the testing well and begin with 5% and then increase it slowly.
16. Not much of the semantic keywords links of anchor text
To understand the problem of making so many exact-match anchor text links, you need to know how the semantic keywords are created. They are not just the synonyms of some phases like Gold for yellow. It is an extension of the words that are used like Egg yolk or house paint.
Once you start making the links with semantic keywords, you shall notice that it helps the search engine to understand the way you are using the keywords and thus notice rankings going up.
17. Links only for the home page
Remember, if you keep on creating links simply for a single page the for goggle it is completely artificial. That is why you need to consider other pages as well. This way along with a better link, you can even get a better post ranking in the search result too.
You must create a perfect combination of creating internal page links other than creating the links for home pages.
18. Public Blog Networks are dangerous:
They are bad and still; people prefer to use such practice for creating the link. This could be the deadliest link building mistakes and can give you a penalty from Google too.
You must remove these links and choose some good tools like Google's Disavow tool.
19. Not making content that is not worth linking
Content plays an important role but if it is not created in a better way then you may not get backlinks naturally. If you are not writing content that is worth ranking the Google may not even pay attention to it.
That is why put extra effort into making efficient content that can grab the attention of readers from a different platform.
20. Too many link buildings in less time
Never create ample links at one time otherwise your site would more look like a link farm for Search engines.
At times, they make even remove your site from indexing. You need to take every baby step and then naturally build the link.
Conclusion
For long term results, you surely cannot expect any kind of shortcut. Creating hundreds of exact match links by purchasing them and then automating them in a short time for better results would eventually lead to a fall in the rankings.
It is now time to create useful yet relevant and compelling links that Google and readers can fund as the valuables one and understand link building mistakes to avoid.
Also Read:
How to Write Effective Blog Description
How to Find Long Tail Keywords for SEO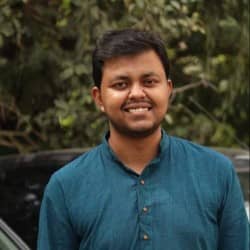 Latest posts by Sufyan Shaikh
(see all)