Improving website performance can help you attract more visitors by increasing your presence in search engines.
Faster websites also have greater conversion rates, which means that more of your visitors will join your email list, click on links, buy things, or take some other vital action.
WPX Hosting was founded to provide fast-loading websites.
If you're beginning a new WordPress website or considering changing the hosting arrangements for an existing site, read this WPX Hosting review to see if this service is the best fit for you.
So, now that we've discussed why you need a fast website, how can you improve your loading times?
Choosing a high-performance web host is one of the quickest and easiest methods to speed up your WordPress website.
As a result, if you wish to reap the benefits of a fast-loading website, this review of WPX Hosting will be very useful.
WPX Hosting Speed
If you're looking for managed WordPress hosting, you're undoubtedly concerned about site performance and loading times.
A solid managed WordPress hosting service has a lot to offer. However, performance is typically the primary reason that website owners are willing to pay a premium to sign up with these providers.
Upgrading from a low-cost shared web host to a speedier provider, such as WPX Hosting, can have a significant influence on your site's loading speeds.
When you consider the benefits in conversion rates and user experience that can be obtained by enhancing site performance, selecting a quicker web host appears to be a very enticing option.
WPX Hosting Uptime
WPX hosting will back up your website regularly as part of their service.
WPX Hosting maintains backup files on a separate server for further security and preserves them for 28 days, which is longer than many other servers. With a few clicks, you can simply restore any backup.
You can also take manual backups as needed, which is handy if you want to make a backup shortly before making a large change. The amount of time that a hosting service is available to users over a certain period is referred to as website uptime.
Over the previous 1.5 years, WPX hosting has had an average server uptime of 99.99%. It implies that even if your site goes down for a brief second, you will not be inconvenienced when exploring your information or items.
WPX Security
Unlike other hosting companies who transfer their clients to a service like Sucuri via an affiliate link and ask them to pay an EXTRA $200 per year (see below) for malware removal on top of their hosting rates, WPX Hosting does clean malware from all WPX servers for free.
WPX users are not charged for this regular virus cleanup.
WPX Support
To provide you with a 30-second average support response time on 24/7/365 Live Chat by professional Support Agents that know WordPress and hosting inside and out.
They are always accessible at any time of day or night, in your area of the world, if you run into any problems. Typically, the first WPX Support Agent to react may resolve your issue without the need for escalation to another team.
Is WPX Hosting Easy to use?
WPX is one of the most popular and fastest hosting providers in the WordPress community.
They provide unique in-house WordPress speed, fast customer support, and security solutions to make your site as fast and secure as possible.
WPX hosting is managed using a graphical user interface.
Their back-end interface is current, clean, and simple to use, and it was revamped in 2020. Anyone, regardless of technical knowledge level, may simply maintain their websites.
WordPress Blog Setup on WPX Hosting
Go to WPX Hosting's home page and select Pricing > WordPress Hosting. You will then be sent to a pricing page where you may select an appropriate plan. After you've decided on a plan, click the Get Started button, and you'll see two new buttons, USA and UK.
You must then select a domain name for your website. When you've decided on a domain and it's available, click Order Now.
You may leave the settings in the Domain Name Configuration section alone. WPX Hosting is substantially more expensive than $3 per month.
On the other side, you receive excellent customer service and a lightning-fast web host. You will receive a confirmation email once you have completed your information, and you will now have an account with WPX.
Installing WordPress into your hosting account is the next stage in the process of creating your website. Access your hosting account.
On your dashboard, select WordPress Hosting. Select the product or service that you are about to handle.
Then, on the left, select the Websites/SSL option. Click the Add New Website button on the list of websites you presently administer.
Choose a Top-level domain option in the Type menu and input the domain that you just registered in the Domain Name form in the Add new website or alias section.
Then click the Create Website button.
When your website is complete, click the turquoise Install WP button to install WordPress on it. Click the Install WordPress on the Website link on the confirmation screen. Once you've clicked the link, you'll be able to provide additional specific information about your website. All of the required information is already included, however, you can edit the pre-filled values if desired. When the installation is complete, you will be able to access your log-in information.
SSL Certificate Installation
WPX, like other web hosting companies, includes a free SSL certificate with all hosting services.
SSL certificates are a type of encryption-based Internet security protocol that is essential for website security.
Custom Email Address creation on WPX Hosting
Once you've logged in to your WPX Dashboard (1), navigate to the E-mail Boxes tab (2) on the left. The Add An E-Mail Box (3) option will then appear. A pop-up menu will display when you choose it. Fill in the required fields as shown below.
Fill in the blanks in this menu:
The new e-mail address's name,
The user's full name,
Any email address aliases. An alias is a pre-existing or newly created email address; you can have multiple aliases.
Email account's preferred data quota. You might have an infinite quota or a limited quota.
Configure any forwarders you may require. As with aliases, you may pick several forwarders.
When you're finished, click Submit and check your e-mail inbox for the settings, which should have arrived shortly.
Content Delivery Activation on WPX Hosting
WPX hosting has its lightning-fast, custom-built CDN (Content Delivery Network), allowing your websites to load exceptionally quickly anywhere in the globe, regardless of the original server location.
Is WPX Hosting Good?
WPX hosting is an amazing choice if you're searching for a low-cost managed WordPress hosting service that not only provides quick speeds but also good performance. Furthermore, if you're hosting more than one website, it's a wonderful deal because even the entry-level plan lets you host up to five websites.
WPX Hosting Plans, Pricing, & Features
WPX hosting solely provides managed WordPress hosting, with three managed to host plans available: Business, Professional, and Elite. The options in the middle offer varying levels of total WordPress installation, bandwidth limit, and storage.
WPX Business plan: This package only allows you to host five WordPress websites. It comes with 10 GB of SSD drive space and 100 GB of monthly bandwidth. If you pay an annual hosting subscription, business plans cost $20.83 per month.
WPX Professional plan: This plan allows you to host up to fifteen WordPress websites. It comes with 20 GB of SSD storage space and 200 GB of monthly bandwidth. If you pay an annual hosting subscription, the Professional plans cost $41.58/month.
WPX Elite plan: This package can only host thirty-five WordPress websites. It comes with 40 GB of SSD storage space as well as unlimited monthly bandwidth. If you pay an annual hosting subscription, the Elite plan costs $83.25 per month.
WPX Hosting Pros
Excellent Customer Service: WPX provides technical customer assistance 24 hours a day, 7 days a week by phone, live chat, and email.
They power a big number of WordPress websites with minimal downtime.
WPX has an average uptime of more than 99.98% during the previous six months.
WPX provides free WPX cloud CDN and single SSL installation options with all hosting services.
WPX provides three server locations: the United States, the United Kingdom, and Australia. If you use WPX CDN, you will have access to 100+ global server locations.
WPX Hosting Cons
Bandwidth limitation: All WPX hosting plans provide restricted bandwidth; the Business plan includes 100 GB, the Professional plan includes 200 GB, and the Elite plan includes limitless bandwidth.
Low Storage: All WPX hosting plans provide SSD storage. The business plan includes 10 GB of storage, the professional plan 20 GB, and the elite plan 40 GB.
WPX Hosting Alternatives
Some of the alternatives to WPX hosting alternatives are:
FAQs on WPX Web Hosting
What exactly is WPX hosting?
WPX is the most well-known Managed Hosting company. They provide the most dependable, scalable, secure, and managed WordPress hosting platform available.
Is WPX WordPress hosting dependable?
Yes, I've been using it for 1.5 years and have never had any problems with the hosting server.
Can I get free backup with any of the WPX hosting plans?
Yes, all WPX hosting plans provide a free daily backup.
Which is better, WP Engine or WPX hosting?
WPX hosting is the most dependable. Furthermore, they provide quality hosting options at a very reasonable price.
Conclusion on WPX Hosting Web Hosting Review in 2023
Simply put, many users wholeheartedly endorse WPX as a managed WordPress hosting company. There's a reason it's one of the most popular hosting services available today.
WPX is ideal if you need a super-fast, managed, and dependable WordPress hosting solution with outstanding customer care. Their hosting services are primarily designed to improve WordPress performance and security.
Click here to Checkout WPX Hosting Now!
Also Read: Black Friday WPX Hosting Deals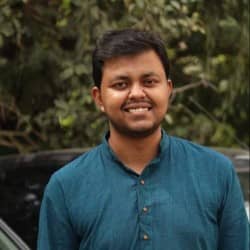 Latest posts by Sufyan Shaikh
(see all)