It doesn't really matter whether you are a stone-cold beginner or someone who has years' worth of SEO experience under his belt, finding the correct long tail keywords and properly implementing them can still seem like a very, very daunting task – even for the more experienced and nuanced players. When considered individually, the long-tail keywords for SEO might not seem like a huge deal let alone be something that's worth pursuing.
Or, is it?
Instead of using general keyword lot, being more specific; the long-tailed ones can offer more targeted search results, and lower bounce rates. And better convenience for both you and your site's visitors – leading them straight to the point and saving time rather than playing tango to their every other keystroke. Again, for the general pops, this may not seem like a huge deal, however, if you are trying to land a niche-specific campaign or has a content set for a niche audience; employing long tail keywords for SEO can undoubtedly prove to be your next best friend.
Impressed? You should be!
Long tail keywords are severely underrated – here's why
Typically featuring a length of three to five words (hence the name), these keywords are pretty notorious in the SEO world thanks to the sense that they only tend to clock in about a hundred searches per month and are usually going to be pretty darn hard to be appropriately implemented, let alone be maintained. As a result, many website owners, despite their remarkable benefits and features, often end up missing out on them citing their complex natures.
Their loss, if you ask me.
Their sheer beauty lies in the fact that they are pretty easy to get ranked even when there are many other keywords to be faced with. While it's true that having a few high ranking keywords isn't going to be enough to affect your sites traffic levels in a meaningful way, imagine having a few hundreds of them promoting your content all the time – will be pretty awesome, right?
Yes, long-tailed keywords are brilliant. But actually how to find it? It can be either your focus keyword or LSI keywords.
I love Google keyword planner as much as the next guy, and yes, it still remains to be my "numero uno" place to look out for whenever I find myself with a need for getting quality keywords.
Even still, it does have a pretty big fatal flaw in its system.
"Being open source, it tends to give out the same exact keywords to everyone that uses it". Making keywords, especially the long-tailed ones, is a pretty competitive bunch to be had.
So, at the end of the day, the question still remains to be the same. Where can you actually find those traffic and customer leading long-tail keywords for SEO? And, that too without running into much bother?
Fortunately, there are plenty of other ways to do that (in fact, there are four).
The top 4 ways to find out quality long tail keywords for SEO
1. Google Suggestions (Google's redemption)
Remember me ranting about how bad Google keyword planner is and how sucky it was? Well, there is another Google-made way to find awesome long tail keywords, one that that is more convenient and faster than the former – enter Google suggestions.
Have you ever noticed a section called "searches related to" appearing on the results page whenever you search for something on Google? Well, if you haven't, I can tell you that it can be a real treasure trove for tracking down awesome long tail keywords.
Offered automatically, these user-generated keywords are pretty brilliant in the sense that they tend to carry a pretty long tail and often would have less competition to be bothered with, making them a perfect choice to populate your articles with.
2. Quora (my all-time favorite)
One of the most popular crowd-sourced answering sites on the web, Quora is a place that won't ever disappoint you whenever you find yourself with a need for having quality keywords. The one and only caveat with this option? You will need an account to use it.
Once you have logged in with your account, you can use its dedicated search functionality to hunt for specific keywords. Entirely user-generated, often the many questions being posted on the site itself could serve you as a viable keyword option, and while others could help you think up new keyword ideas.
3. KeywordTool.io (perfect for the newbies)
A popular keyword and SEO aggregator, chances are that you may have already heard of this name before. Initially designed as an open source client for Google suggest, this particular option is far better and unique in the sense that it tends to add a character before and after the keyword that you are trying to find, allowing for hundreds of useful variations (up to 750 to be exact) to be presented. – giving you an option to choose the best from the lot.
4. Google trends (the helping hand)
A rather unusual and hassle-free option to consider, the Google Trends can't really help you track down new keywords or improve on existing ones. However, if you already have a set of long tail keywords on your hand and wants to know how they are going to fare in the long run, the Google Trends can certainly be of help to you.
Based on the same algorithm used on the Google Suggest platform, the "Trends" is unique in the sense that it can show you the popularity of a keyword spanning over a set of time – allowing you to make useful alterations to it even before they are implemented.
Conclusion
It's been a while since we had started banging on about long tail keywords, their benefits and ways to find them. And hopefully, by now, I believe that you have got a pretty clear picture about what these tailed goodies are all about and what they tend to entail.
Sure, they are not an easy thing to find and yes, they can be a pain in the unmentionables to be implemented. Then again, all good things are. All the tools that I had described above are ones that I daily use on my projects, and therefore, I know how good they are and how awesome they can be.
Like I said before, it doesn't really matter whether you are a newbie or a full-fledged SEO veteran; there is a ton of benefits to be had with the use of long-tailed keywords.
I have given you all the tools, the advice and the necessary push to the edge; now it's up to you to decide whether you want to jump into the long-tailed soup or not.
Author Bio
This is Sathish Arumugam, the founder of Trafficcrow and SGS Mediaosft. I am a professional blogger, web designer, and an entrepreneur. I am enthusiastic about blogging and sharing my thoughts related to streams like Blogging, WordPress, SEO, Traffic Generation and more.
Also Read: How to Write Blog Description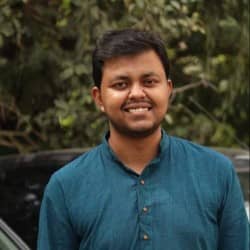 Latest posts by Sufyan Shaikh
(see all)